Posted On Sunday, January 24, 2021 by Cherise Kennerley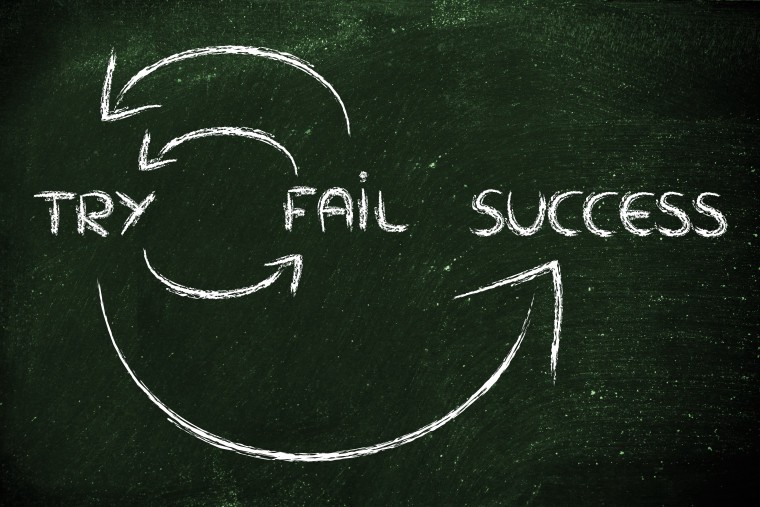 Virtual trade shows already existed prior to March 2020, but many shows were not ready to make such a transition, until the pandemic hit. Now that we have just about a year of experience, what have we learned? Many companies have exhibited, presented and attended our newfound channel of marketing and lead generation, here are some critical takeaways to make the upcoming virtual trade shows better.
As an Exhibitor:
As a virtual trade show exhibitor, the result has literally been 50/50. Half the shows have done a great job of pre-show marketing, chosen a workable software solution that functions properly and had applicable presentations for attendees. The other half…not so much. So instead of complaining about what was challenging, let's discuss what can be done differently to prepare.
Prior to the Virtual Trade Show
What is the message? What do you want them to know? Answer in only a few words…3-5 words at most.
Pre-show marketing is vital. We relied on the in-person trade show owners to carry the heavy load of marketing. That only works so far. If you have chosen to exhibit, use all of your marketing tools to promote what you will be exhibiting.
If you don't have a new product or service to release, then take what you do have and get creative…put a different spin on it. Look at a few of your customers and gain a better understanding of how and why they are using your product or service…in that particular way.
The trade show booth design needs to tell your story in 2-3 seconds. How are you going to use the template provided and tell your story? Can you break it up into sections? Can you synthesize what you do in 3-4 words? Do you have graphics to support the 3-4 words?
Don't overload your booth with videos, brochures, case studies and whatever else you may have. Tailored and thoughtful will be seen and read. Too much to choose from will result in visitors taking little to nothing.
Test, test, test. Test out the trade show software features and know how each of them works. If you wait to the day of the show, you've already lost a few visitors.
Day of the Show
You need one person to manage the operations of the show. Why? There's always a problem. Just like in-person trade shows we've all experienced when the carpet didn't show up or the badge scanner doesn't work. Now, there's something in the software that won't function properly. Or your logo disappeared…or the links to your booth doesn't work. The bad part? It can happen at anytime of the show…8:00, 2:00, day 1, day 2, day 3.
Assign responsibilities. It's a great idea to have one person assigned to greeting visitors. As some of us know, there's a chat box so you know who's coming in. Have a few greetings ready to go. Make them personal and conversational. Stay away from "Hi, how can I help you?" Try "Thanks for stopping by. Be sure to take a look at our new video. It gives you a great overview of our product lines." By doing this, questions are asked. Now you can assign a booth worker to the visitor and have them go off to the side to 'chat' or 'zoom call'.
This is imperative for us lead generation folks. Have a computer, paper/pencil ready to go. Write down the visitor's name, company name anything you can get. Why? It'll take the show a minimum of a few days to a week to give you the booth visitor list. Can your sales team wait a week to follow up?
Presenter:
Vendor presentations are still offered and key to credibility building and generating higher quality sales leads. However, you must be more engaging now than ever. Why? It's much easier for visitors to 'click' out of your presentation. Engagement in the first few seconds is how you'll keep your audience.
Decide what you're going to say in your first sentence that's going to set the stage for what you're going to talk about…and why its vital. For instance, "The Pandemic exposed a serious problem of (fill in here). As a result, we've closed 22 major accounts in 2 weeks. Let's find out why."
Avoid the traditional presentation style: greeting, agenda, ease into it. You need to keep their attention. Now that you've created the impact line, give a case study with supporting facts. Now talk about your product.
Have someone there to observe the audience. Can you write down any names? Write down the questions asked?
Attendee:
Even though we're working from home, it doesn't mean we have excess time. If we attended all of the webinars and trade shows found in our email box, there would be no work completed. Here are a few tips for helping you to decide if you should sign up.
Read carefully what you can learn
Put it on your calendar so you can delete the numerous reminders
If you get nothing out of the first 15 minutes…drop off
There was a webinar that stated in their invitations exactly what the audience needed to know. It received a very good turnout. However, the presenter was off to a slow start. After 15 minutes, little information was being shared and movement of the topic was at a snail's pace. To observe what was going to happen, I watched as attendees dropped off. The only attendees that remained were the company's own customers. 
There are various way to generate sales leads even in our current situation. If you choose to participate in virtual trade shows, be sure to do them carefully and well. If you need sales leads that are identified project, be sure to take a look at SalesLeads Inc.