Posted On Monday, July 5, 2021 by Vince Antoine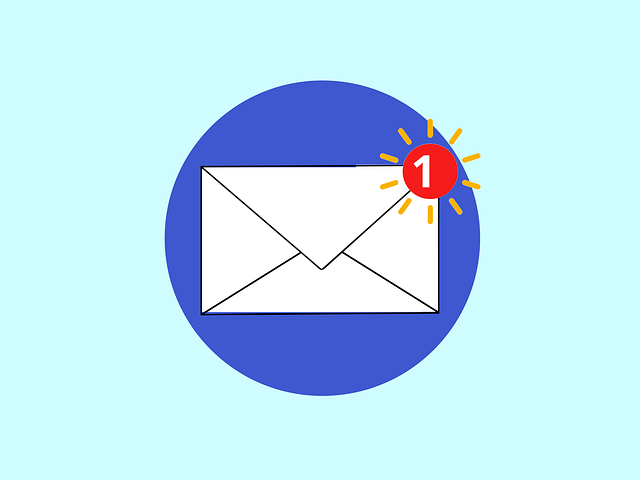 Opt-in isn't a requirement for email marketing in the United States. Rather, you can send emails to prospective buyers without the use of an opt-in. Cold emailing, for instance, involves creating and sending emails to recipients with whom you'd had no prior contact. You don't need to obtain prospective buyers' permission, nor do you have to get them into a subscribe to a newsletter. As long as you know a prospective buyer's email address, you can send him or her a cold email. Cold emailing, however, requires a different approach than warm and hot emailing.
The Evolution of Cold Emailing

Cold emailing has been around since the dawn of the internet. Ever since email was first pioneered as an online communications method, businesses have used cold emailing to generate sales. In recent years, though, it's become increasingly popular among B2B companies.
Cold emailing is a B2B marketing and sales strategy in which you send emails to prospective buyers who you haven't communicated with in the past. It follows the same principles as other "cold" strategies. Cold calling, for example, involves calling prospective buyers who you haven't communicated with in the past. Like cold calling, cold emailing is allowed. The CAN-SPAM Act does require businesses to honor opt-out requests, but it doesn't require businesses to obtain permission from an opt-in. Therefore, you can send unsolicited or "cold" emails to prospective buyers for sales purposes.
Advantages of Cold Emailing
Building marketing lists is easy with cold emailing. Other types of email marketing require an opt-in. An opt-in is a permission form that's used for email marketing. With other types of email marketing, you'll have to convince prospective buyers to complete this form before you can send them emails. Fortunately, you don't need to use an opt-in for cold emailing. You can build lists by harvesting addresses online or even purchasing them from a third-party lead provider.
You can still personalize cold emails. If you know information about a prospective buyer, you can mention or otherwise include it in your email. Research shows that personalized emails generate over six times as many transactions as standard emails. Cold emails support personalization. Personalization is achieved by adding personal or unique information about prospective buyers, such as their names and job titles, to their emails.
Cold emailing is effective for both lead nurturing and direct selling. You can use it to nurture leads so that they are more likely to choose your B2B company, and you can use it to explicitly pitch products or services. Cold emailing is a multipurpose strategy that's highly flexible.
Disadvantages of Cold Emailing
Because it involves unsolicited emails, cold emailing has some disadvantages. Cold emails, for example, are more likely to land in the spam folder than warm or hot emails. According to HubSpot, 16% of all emails fail to reach the inbox. Without an opt-in, cold emails have a higher risk of being flagged as spam, in which case they'll land in the spam folder rather than the inbox.
Even if a cold email reaches a prospective buyer's inbox, he or she may not open it. Cold emails typically have a lower open rate than warm and hot emails. Open rate is the percentage of all recipients who, after receiving an email, open it. If a prospective buyer has already communicated with -- or someone else who works at your B2B company -- he or she will probably recognize your emails. The problem with cold emailing, however, is that the prospective buyers haven't communicated with, so they may not recognize your emails.
When to Send Cold Emails
Timing is important when sending cold emails. If you don't send them at the right time, your cold emails won't generate much engagement, nor will they drive many sales for your B2B company. When should you send cold emails exactly? Generally speaking, you should send a prospective buyer a cold email as soon as you obtain his or her email address.
Email addresses leads. And like with other types of leads, their value tends to degrade over time. You'll get the most value from email addresses by using them immediately. If you wait too long to send a cold email to a prospective buyer, he or she may choose a competitor with which to business. Sending cold emails as soon you obtain prospective buyers' email addresses will result in a higher level of success.
Tips for Cold Emailing Success
For a successful cold emailing strategy, you should selectively choose high-quality leads. It's not the number of leads whom you target with cold emails that matters. Rather, it's the quality of those leads. If you're planning to harvest email addresses online, choose high-level decision-makers. High-level job titles encompass CEOs, CFOs and CTOs, most of which are also decision-makers. They are considered high-quality leads because they are more likely to make B2B purchases.
The email address from which you can send cold emails can influence their effectiveness. If you send cold emails from a generic address, such as Gmail or Yahoo, you can expect fewer prospective buyers to open them. Generic email addresses are commonly associated with spam. Therefore, they are oftentimes ignored by prospective buyers or even flagged as spam by inbox providers. You can create more effective cold emails by sending them from your B2B company's own branded address.
Keep in mind that you'll still offer prospective buyers a way to opt-out of your cold emails. In the United States, the CAN-SPAM Act requires all businesses to provide a means of opting-out of their emails, and businesses must honor the opt-out requests for their recipients.
You should include your B2B company's information in your cold emails as well. Along with your B2B company's name, make sure your cold emails feature your B2B company's phone number, email address and its physical street address. Adding this information will make your cold emails more credible. Prospective buyers will perceive them as trustworthy, so they'll be more likely to respond and engage with your B2B company after receiving them.