Posted On Tuesday, March 8, 2022 by Vince Antoine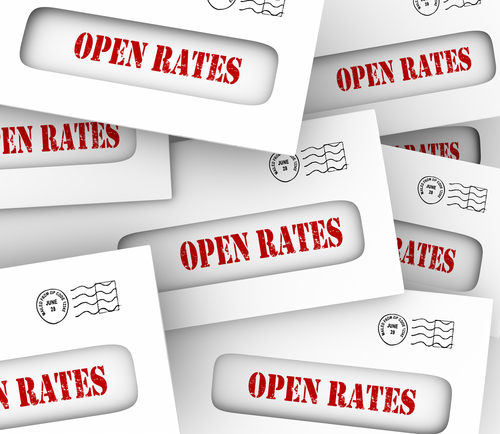 Cold emails won't always attract a response from prospects. According to Harvard Business Review (HBR), only about one in 10 executives, in fact, respond to them. If you send cold emails to 1,000 executives, you may only get a response from 100 of them. Understanding why cold emailing yields a low response rate, though, can help you refine your strategy for greater lead generation success.
#1) Generic Subject Line
Using a generic subject line will likely result in a low response rate. Whether cold or warm, all emails have a subject line. It's the visible field of text that's displayed in inboxes, meaning prospects will see the subject line without even opening an email. If it's generic and not personalized, prospects may overlook the email. You'll experience a higher response rate by creating a personalized subject line for your cold emails.
#2) Sending From a Webmail Address
If you send cold emails from a webmail address, you can expect a low response rate. Webmail addresses include Gmail, Outlook, Yahoo and other free web-based email services. While they are perfectly fine for sending personal emails, you shouldn't use them to send commercial emails. The problem with webmail addresses is that they look like spam, so they often suffer from a low response rate when compared to custom addresses.
#3) Targeting the Wrong Prospects
Of course, targeting the wrong prospects will result in a low response rate. Cold emailing is a lead generation strategy. You can use it to generate sales leads. Like all lead generation strategies, though, whether or not your cold emailing strategy succeeds is dependent on targeting the right prospects. You'll need to send cold emails to prospects who fit your B2B company's buyer profile.
#4) Not Validating
Failure to validate your email addresses will bring down your response rate. Validation is the process of checking an email address to ensure it's formatted correctly. Email addresses in the wrong format are invalid. Even if you're able to send cold emails to them, you won't get a response. By validating your email addresses, you can improve the quality of your list so that you experience a higher cold emailing response rate.
#5) No CTA
Cold emails without a call to action (CTA) are less likely to get a response than those with a CTA. All of your cold emails should have a CTA. The CTA can consist of a button, a link or even a phrase. Its purpose is simply to tell prospects what they should do next.
Conclusion
Cold emailing is a hard task for marketing and sales. As it is always good to use various channels for marketing, be sure you're including SalesLeads' project reports. These are identified projects with the project contact names and contact information. If this isn't in your channel, add it today. Open a free account.