Posted On Tuesday, January 25, 2022 by Cherise Kennerley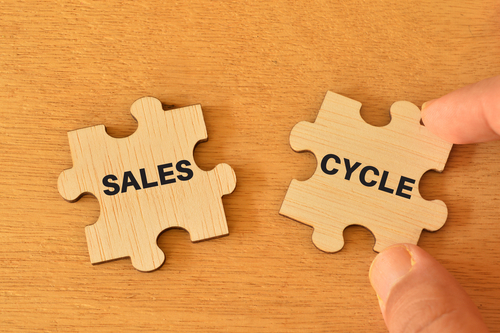 Selling the way prospects want to buy is critical to moving the sales pipeline to close. Most B2B companies want to sell their products and services to prospects and ultimately be satisfied with their purchase. However, there are struggles along the selling path that become obstacles. So, we need to wonder and ask, are you selling the way prospects want to buy?
What is Selling the Way Prospects Want to Buy?
Selling the way prospects want to buy identifies sales and marketing information, third party resources, and peer groups as ways prospects gather their information to gather information to specific questions that they want answered in order to make an educated decision on purchasing a product or service.
Prospects are in Control
In a recent December, 2021 article by Forrester Research entitled, "Five Areas B2B Sales Leaders are Prioritizing in 2022: Straight from the Source", addresses this exact question. The article stresses that cold calling and email spam is not the way prospects want to be sold. Instead, they want to learn from other buyers, self service resources and want to be engaged with their priorities.
What's Going On?
One of the best ways to uncover answers on how a prospect wants to be sold, is to ask questions. The first question to ask is this: Tell me what's going on in your business that you are searching for a solution? You want to understand the events that have taken place that has created the current situation. This question immediately asks the prospect to identify their pain. Be sure to follow up with clarifying questions so you can get the full story with as many details as the prospect is willing to share. Once you have this information, begin to explore what it will take to further qualify and move the prospect down the sales pipeline.
Ask and Gain Agreement on Next Steps
Now that you have the 'need' or information that is causing the company pain, you can begin to devise a plan that helps bring both companies together. Based on your company's product or service, it's going to be tailored to what you sell. Here are a few ideas to use to get the prospect engaged with what they want:
Talk to another customer online or a site visit with similar experiences.
Online reviews can help support your products and solutions.
Do you have something that the prospect can experience for themselves? Online, on-site can help.
Offer these type of prospect engagements and ask for their agreement. Meaning, ask the prospect directly if this will help them make a decision before the meeting, then ask again after they experience it. If yes, great keep down that path. If no, then regroup, talk to the prospect and be sure you both are on the same page.
Put It To the Test
Now you're ready to put it to the test. As you use your Project Reports from SalesLeads, be sure to ask those project stakeholders if this is the right path before you begin. You'll get right into what we discussed today and gain good quality sales opportunities in your pipeline.