Posted On Friday, September 28, 2018 by SalesLeads, Inc.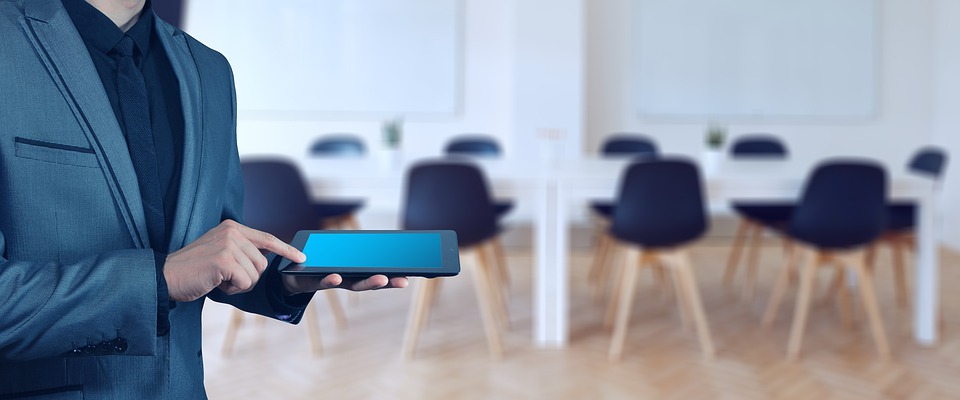 As a specialty contractor, it's important that you use effective, up-to-date sales and marketing strategies to reach your company's target audience and pitch your products or services. While some B2B sales strategies are timeless and remain effective year after year, others are not. Old strategies that once yielded new sales may no longer work, giving rise to new strategies. So, what type of sales and marketing strategies can specialty contractors expect to see for the remainder of 2018?
#1) Account-Based Sales

First on our list of B2B sales trends for 2018 is account-based sales (ABS). Like account-based marketing (ABM), this involves targeting specific accounts instead of individual contacts. It's of little use in B2C sales, simply because there are no accounts (or few accounts). In the specialty contractor industry, however, customers often work for another company or business, and you can focus your selling efforts on these accounts to increase your conversion rate. ABS
#2) Online Sales

B2B companies have been selling products and services through their website for more than a decade now. Recently, however, this has become an increasingly popular B2B sales channel. A report published by BigCommerce found that less than one-quarter of all B2B retailers accept orders via a fax machine. Instead, the most common sales channel used by B2B companies is a website, with 80% of companies using it to sell their products or services. You need to ask, "How can a specialty contractor like myself bundle our products and/or services and offer it for purchase on our website?" 
#3) Livestreaming

Livestreaming is a hot B2B sales trend that's only expected to grow more popular in the years to come. According to Vimeo, viewers spend 800% more time watching livestream video than pre-recorded video. You can use this to your advantage by livestreaming relevant content to your company's audience. From YouTube to Facebook and Vimeo, there are several platforms available for livestreaming video. When using them, think about what type of video content your company's target audience is interested in watching. Maybe they are interested in product demos or watching a live installation. Regardless, you should livestream video content that's relevant to your audience's interests.
#4) GDPR

With the General Data Protection Regulation (GDPR) now in effect, it's important for B2B companies to consider the way in which they collect personal information from their target audience. You can read more about the GDPR here. Basically, though, it requires all companies, including specialty contractors, to take certain steps to protect their users' privacy and data. Among other things, companies that collect personal information from people in the European Union (EU) must now receive their permission. You can no longer assume that a prospect gives your company permission to collect his or her personal information. Under the GDPR, you must now ask for permission before collecting personal information.
#5) Audience Segmentation

Audience segmentation remains a popular sales trend for 2018. This involves creating multiple segments of similar prospects, whom you can then target with high-quality, custom-tailored sales messages. Because it involves targeting a specific audience -- the segment -- with a specific sales message, it often yields a higher conversion rate and more sales than traditional tactics. According to Smart Insights, however, only half of all B2B companies use this tactic in their sales effort. If you, as a specialty contractor, falls under this category, you should implement audience segmentation in your marketing and sales strategy immediately.
#6) Content

High-quality content is the perfect B2B sales magnet -- and it's helping define the way in which specialty contractors sell their products and services. Statistics show that more than nine in 10 B2B companies currently use content to reach their target audience. You can follow a similar approach by publishing relevant, high-quality content on your company's website, social media pages, email newsletters and other publications. When a prospect stumbles upon this content, he or she may reach out to your company to inquire about a product or service you offer. Because of this, publishing content is a cost-effective way to boost your company's exposure, knowledge and sales. Unlike standard, paid advertising, you aren't charged for visits or traffic. So, if you publish high-quality content that people want to reach or otherwise access, it can drive countless new customers to your company.
#7) Sales and Marketing Alignment

Finally, you'll probably discover that more and more companies that are specialty contractors are aligning their sales and marketing teams. In the pasts, these teams have worked independently of one another, with the sales team focusing on selling and the marketing team focusing on marketing. According to one survey, however, about 40% of all B2B sales and marketing teams now work together. Why should you consider aligning your company's sales and marketing teams? Doing so allows the two teams to share resources and assist each other in achieving a common goal: new sales. Furthermore, aligning your sales and marketing teams can simplify your company's sales funnel by eliminating unnecessary steps and moving prospects through the process more quickly.
SalesLeads works with both sales and marketing professionals on a daily basis. That's because both want to achieve success by increasing interest and ultimately…sales. Sales wants to call the key contact on the Industrial Project Report as we're providing an identified project. Marketing wants to ensure that the marketing message to the key contacts from the Industrial Project Report is being reinforced, and the person(s) are educated on the products or services so the sales process can go smoothly and faster. With both sales and marketing working together on the identified projects supplied each month by SalesLeads, they will achieve their common goal of closing more sales, and both can take credit as it was a joint effort.