Posted On Thursday, August 8, 2019 by Evan Lamolinara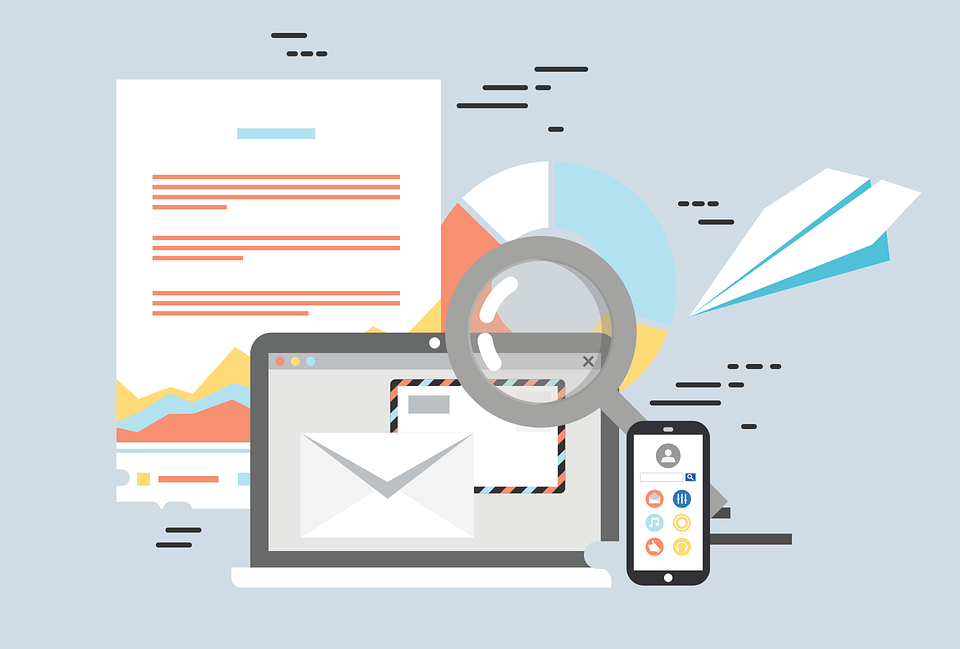 Do you use email to communicate with prospective buyers, sales leads, and pitch your B2B company's products or services? If so, you probably know the importance of obtaining and maintaining high open rates. Defined as the percentage of recipients who open your outbound sales emails, it's a critically important performance metric. If your emails have a low open rate, they won't drive many sales opportunities. By optimizing your email strategy, though, you can achieve higher open rates while taking full advantage of email as a sales channel. So, what are some of the different ways to improve the open rates of your B2B sales emails?
#1) Segment Your List

If you haven't done so already, segment your email list into several groups based on industry, size account or other criteria. Many times sales reps and marketers forget to segment their list and, instead, send the same generic email to all their subscribers. You may generate some sales with an unsegmented email list, but you can expect abysmally low open rates. A report published by Lyris, for example, found that nearly four in 10 marketers who segment their email achieve higher open rates.
Question: Do you have a robust, quality list ready to go? Has it been cleaned by Neverbounce so you can make the most of the open rate? If you have an old list and need refreshing, SalesLeads' Target Account Sales Intelligence focuses on our industry and provides the right level of contacts. This way when you call, or email, you'll have the information right at your fingertips.
#2) Add the Word 'Video' to Subject Lines

Consider adding the word "video" to the subject lines of your sales emails. According to digital marketing expert Neil Patel, emails with the word "video" in the subject line are 19% more likely to be opened than those without the word "video" in the subject line. Many prospective buyers prefer watching videos of products or services rather than reading text. Of course, you should only optimize your subject lines with the word "video" if the emails actually contain a video. If an email consists entirely of text and/or images, don't use the word "video" in the subject line.
#3) Aim for 47 Characters in the Subject Line

Regardless of whether you use the "video" in the subject line, try to keep your email subject lines around 41 characters. Why is this important? Well, if your subject lines are too short, they won't consume much space in recipients' email software. As a result, recipients may overlook them. If your subject lines are longer than 41 characters, on the other hand, they may be truncated, meaning they are cut off in recipients' email software. Either way, you can expect lower open rates if your subject lines are too short or too long. By keeping them around 47 characters, you'll encourage higher open rates that, ultimately, drive more sales for your B2B company.
Here are some other tips to optimize the subject lines of your B2B sales emails:
Try personalizing subject lines with information that's relevant to each specific recipient.
Avoid using exclamation points, which are often associated with spam.
Perform A/B split tests using multiple subject lines.
Keep your subject lines relevant and meaningful.
Include your B2B company's name in the subject line, assuming there's enough space.
Pique prospective buyers' interest without giving too much away in the subject lines.
Pay attention to other performance metrics besides open rate to determine which subject lines work best.
#4) Send Emails During the Weekdays

While you can experiment with different timings for your B2B sales emails, you'll probably achieve the best results when sending emails during the weekdays rather than weekends. According to a study conducted by the email marketing software provider MailChimp, recipients are more likely to open emails from Monday through Friday. When the weekend rolls around, open rates drop off.
#5) Use Your Company's Official Email Address

The address from which you send emails will affect their open rates. If you use a free webmail service like Gmail or Yahoo, recipients may think twice before opening your emails, believing they are spam. Therefore, it's recommended that you use your company's official email address to send emails, such as name@yourcompany.com. Along with the other tips listed here, this will help you achieve higher open rates with your B2B sales emails.
#6) Ask for Permission

Permission-based emails generally have higher open rates than non-permission-based emails. In other words, if you get a recipient's permission to send emails, he or she will be more likely to open them. If you have a website, you can place an email opt-in form on it so that prospective buyers can give their permission.
#7) Don't Spam Recipients With Too Many Emails

Finally, don't make the mistake of sending too many emails to the same recipient. Even if the emails are legitimate, the recipient may assume that they are spam. After all, spam email has become an increasingly common problem, and if a recipient believes you are sending spam emails, he or she probably won't open them. In fact, the recipient may mark the emails as spam, which can lower the performance of all your B2B sales emails.