Posted On Monday, August 5, 2019 by Evan Lamolinara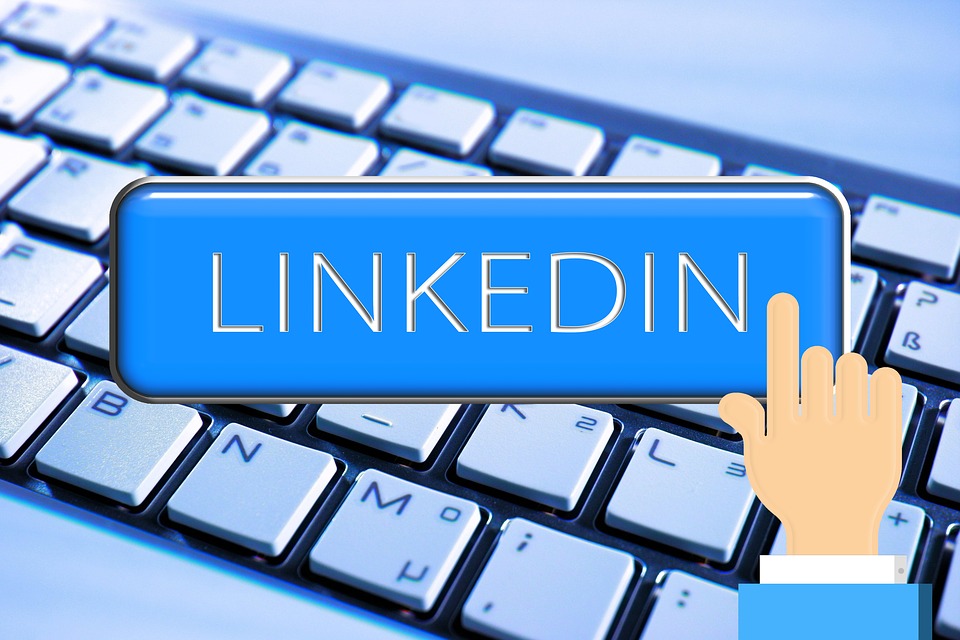 With Facebook reaching the largest audience of all social media networks -- about 2.4 billion each month -- many B2B companies overlook the value of LinkedIn. Granted, LinkedIn reaches a smaller audience, but it's still a valuable marketing and sales platform. In fact, statistics show that four in five B2B sales leads originate from LinkedIn, compared to just 7% on Facebook and 13% on Twitter. To use LinkedIn as a lead generation platform, though, you'll need to set up a Page for your B2B company.
What Is a Company Page?
Also known as a LinkedIn Page, a Company Page is a public profile on LinkedIn that's dedicated to a specific business, brand or organization. It differs from conventional LinkedIn profiles by focusing on a company rather than a person. While LinkedIn personal profiles represent a person, Company Pages represent a company. Therefore, you need to create a Company Page if you're planning to use LinkedIn for lead generation.
Getting Started
To create a Company Page, head over to LinkedIn.com and click the Work icon in the upper-right corner of the homepage while logged in to your personal account. On the following page, click the link for "Create a Company Page." You must then specify whether your company is a small business, medium to large business, showcase page or educational institution. Assuming your company has 500 or fewer employees, choose the option for medium to large business.
Customizing Your Company Page
After selecting your company type, LinkedIn will ask you for some basic information, including your Page identity and company details. When you are finished completing these fields, click the "Create Page" button to finish the process.
Keep in mind, you must verify your email address to receive complete control over your Company Page. If you haven't done so already, check your email account for a verification link sent my LinkedIn. Only after clicking this link will you be given complete access and control to your Company Page.
Promoting Your Company Page

With your Company Page up and running, you can now promote it. If you have other social media networks set up for your B2B company, consider sharing a link to your Company Page on those profiles. You can take the LinkedIn icon or logo and add that to the top and bottom of your website. With all of your social media accounts and website connecting to each other, this will show a lot of activity going on with the various sites.
Additionally, you can promote your Company Page by publishing high-quality content. When logged in to your Company Page, click the "Start a post" button to create new educational, valuable content. Published content doesn't just appear on your Company Page; it appears on your followers' feeds as well.
Recycle Your Content
You've take the time to put together quality content for your LinkedIn readers. Many of those followers are getting great new information from you that can be beneficial to their businesses. But those contacts on LinkedIn are different than your database. Send an email with that same article to your database of prospects and customers.
If you don't have a more recent database, and you need valid contact names, titles, email addresses and phone numbers, use a system that is tailored to our industry: Target Account Sales Intelligence Database. This will allow you to capture new potential sales leads because you're starting the communications and relationship with high quality content. This is a great longer term strategy.
What's a shorter term strategy where the content can be recycled? SalesLeads focuses on uncovering quality sales leads that have identified projects. These identified projects have the contact names, email addresses and phone numbers so after you make your initial phone call to get things started, follow up with an email of quality content. 
Recap
Keeping your LinkedIn account active with quality content is important. You're reaching new business contacts that are active on social media. Take your social media logo and place it on your website and even signature of your email. 
Now take that valuable content and recycle it by sending it to your contact database of sales leads and customers (your own or adding the Intelligence Database, then send it out as a follow up after you've called the Project Reports.