Posted On Monday, June 10, 2019 by Evan Lamolinara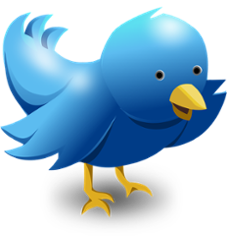 Social media is no longer a platform that B2B marketers can afford to overlook. According to the Pew Research Center, roughly 79% of the United States adult population has a Facebook account, while 32% have an Instagram account; 31% a Pinterest account; 29% a LinkedIn account; and 24% a Twitter account. Statistics such as these attest to the wide-reaching power of social media.
But if you want to use social media to promote your business and generate new B2B sales leads, there are a few things you should know. Even if you have a strong following, you may still struggle to convert those followers into paying customers.
Generating Social Sales Leads that Goes into the Rep's Sales Funnel
Sometimes it's best to take a few steps back by placing yourself in the shoes of a social media user. It's not always about what you have for sale, or what promotion you have going on, it's also about educating the user and situating yourself to be the 'expert' in the subject matter. The goal is to have the social follower to take action...responding right on the social media site. If your social followers don't know how to take action or not given a good reason to take action, you probably won't generate many B2B sales leads.  
Simplify the Conversion Process
The fewer steps a prospect is required to take, the better. It sounds simple, yet many marketers make the process of taking interest...long, complicated, or not clear. If your conversion process requires prospects to jump through numerous confusing hoops, some of them will likely back out before completing the process. To avoid this from happening, simplify your conversion process by removing unnecessary steps and including call-to-action (CTA) buttons on your social media pages.
You can include a CTA on your business's Facebook Page by clicking the "+ Add a Button" link at the bottom of your cover photo.
Soft Lead Conversions
What is a soft lead? Basically, these are individuals who've already given you their contact information. Soft leads are typically easier to convert, making them an excellent target for your marketing efforts. Use multi-channel marketing to ensure conversion. eMail marketing together with social media marketing campaigns are a great way to target soft leads for maximum conversions.
Get More Contacts from the One New Conversion
Once a B2B sales lead comes in, most marketers simply give it to the sales department or sales manager to begin the sales cycle. Many times, sales follows up, but can't reach the contact. And sometimes when they do the sales lead may change his mind. Why? Did the opportunity change? Was it the right or wrong person? 
Arm yourself...and then the sales department or sales manager with additional contact names, phone numbers and email addresses. Easier said that done? Well, it is easier. SalesLeads provides a high quality Target Account Sales Intelligence. This means you can look up a company or find the contact's name, title, phone and email. (especially if you were not given the full range of information). Then you'll get a list of others within the organization. So you can find the person's manager, peers, and senior management contact and all their essential information. This is critical to evaluate the opportunity and begin to educate all those that may be involved in the sales cycle, and decision making process. Sales will appreciate the extra effort and rely on you more.  
Track Your Results
Of course, the only way you'll know which methods generate B2B sales leads and which methods do not is by tracking your results. Thankfully, social media shines is this area, as most social media networks offer built-in analytics and metrics. Furthermore, you can often integrate third-party tracking solutions into social media platforms.