Posted On Thursday, May 2, 2019 by SalesLeads, Inc.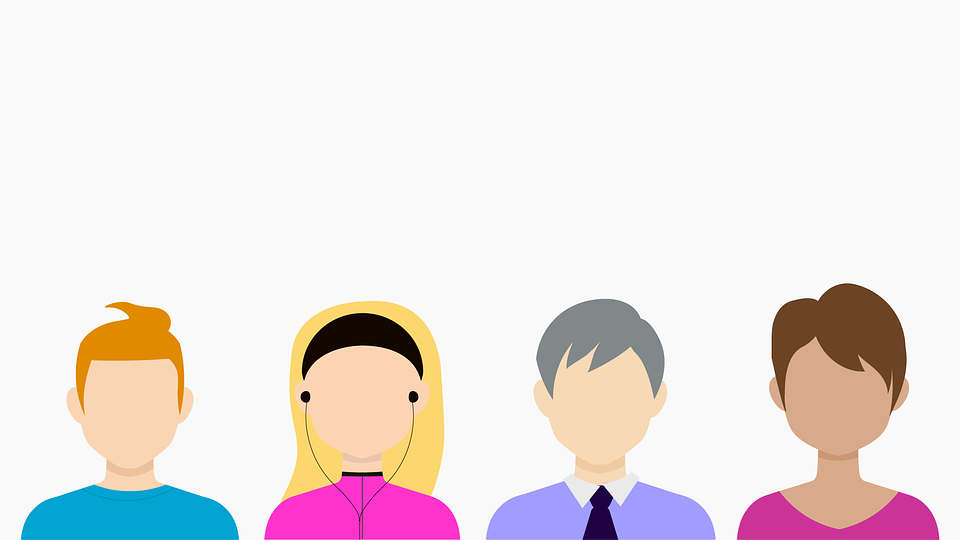 Lead nurturing can make or break a network services and consulting company's success. Network services and consulting companies that proactively nurture their leads will sell more products and experience greater success than their counterparts that fail to nurture their leads. If you own a network services and consulting company, though, you might be wondering what steps you can take to improve your lead nurturing efforts. Below are 10 tips on how to create an effective lead nurturing strategy for your network services and consulting company.
#1) Contact Leads Quickly

Statistics show that sales rep who contact leads within five minutes of acquiring them are twice as likely to generate a sale than sales reps who contact leads 30 minutes or longer after acquiring them. Therefore, you should focus on contacting leads as soon as possible to begin the nurturing process.
#2) Watch for Trigger Events

Keep an eye out for trigger events, which you can use to optimize your lead nurturing strategy. As explained in a previous blog post, trigger events are changes within a prospective buyer's company indicating its ready to make a purchase. You set up a Google Alerts for a prospective buyer's company name, for example. When a news outlet publishes a piece about the buyer's company, you'll receive an email notification with a link to the article. Maybe the company performed a new round of investment fundraising, or perhaps it's looking to expand its operations into a new region. Regardless, you can use trigger events such as these to nurture the right leads at the right time.
#3) Nurture With High-Quality Content

You can use high-quality content to nurture your network services and consulting company's leads and entice them to purchase your products or services. Known as content marketing, it's a simple and effective way to engage leads and nurture them through your network services and consulting company's sales funnel. Not surprisingly, many prospective buyers will use the internet for research purposes during their purchasing journey. By sharing targeted content with your network services and consulting company's leads, you can nurture into customers more easily.
#4) Use Email

Don't overlook email as a channel on which to nurture leads. According to a study conducted by Chief Marketer, email is the single most popular lead generation among B2B companies. While this study involved lead generation channels, email is equally effective for lead nurturing. When a lead first provides you with his or her information, you should receive the lead's email address. As a result, you can send leads emails to nurture them through their purchasing journey.
If you need email addresses, you'll need a reliable database that can provide valid email addresses such as SalesLeads Sales & Marketing Intelligent database. The database provides high quality content used for targeting accounts, meaning use it to develop a database reflective of your best customers, or to specifically look up contacts within a defined account. Either way, you'll receive valid email addresses along with names, and phone numbers.
#5) Connect With Leads on Social Media

In addition to email, you can connect with leads using social media networks like Facebook, Twitter and LinkedIn. Of those three social media networks, LinkedIn is particularly effective for network services and consulting lead nurturing because it revolves around business owners and professionals On Facebook and Twitter, you'll encounter mostly consumers. But on LinkedIn, you'll find profiles for business owners, executives and other decision makers, making it an invaluable tool for lead nurturing.
#6) Align Marketing and Sales Teams

While marketing teams and sales teams perform different tasks, they have a shared goal of converting prospective buyers into customers. And according to a study by CSO Insights, nearly nine in 10 B2B companies that align their marketing team and sales team say it's effective at increasing their sales.
#7) Personalize Communications

Regardless of which channel or channels you use to communicate with your network services and consulting company's leads, you should personalize those communications to generate the strongest response from your lead nurturing efforts. Addressing leads by name -- or making other personalized modifications to your communications -- will create a stronger connection with leads, thereby driving your conversion rates.
#8) Use Video to Demonstrate Products or Services

Video is a highly effective format on which to create product or service demonstrations for your lead nurturing strategy. Unlike articles, press releases, news pieces and other text-based content, it shows leads how your network services and consulting company's product or service works.
#9) Score Leads Based on Quality

Are you scoring leads based on quality before contacting them? If not, you should consider doing so. By scoring leads based on quality, you can prioritize your lead nurturing strategy to achieve a higher conversion rate. If one lead is rated significantly higher than another lead, it's probably best to contact him or her first.
#10) Don't Give Up

Persistence is a common characteristic shared by successful network services and consulting sales reps. According to HubSpot, it takes an average of 10 communications between a sales rep and a lead -- from the time when the lead first submits his or her contact information to the network services and consulting company -- to generate a sale. If you only contact leads once or twice during your nurturing efforts, you probably won't generate many sales. To succeed in the competitive network services and consulting sales industry, you must remain persistence by contact leads multiple times throughout their purchasing journey.