Posted On Monday, September 9, 2019 by Evan Lamolinara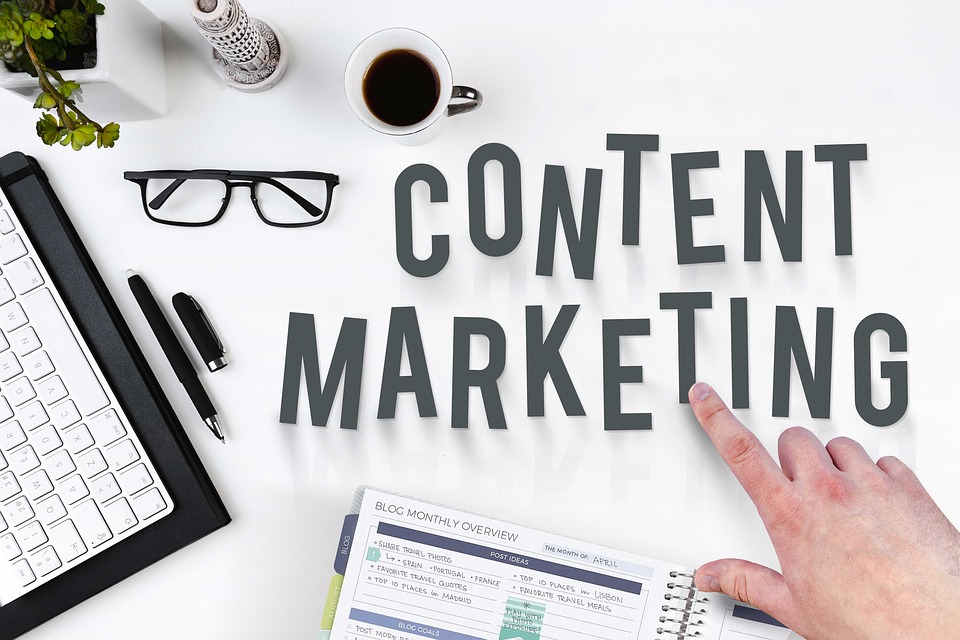 It's a common assumption that content marketing is useful for B2C type companies. The reality, however, is that all companies, regardless of target audience, can benefit from a well-planned content marketing strategy. If you own or manage marketing for a B2B company, you might be wondering how, exactly, content marketing can help you achieve your company's goals and objectives. Below are several eye-opening statistics that attest to the power of content marketing for all size businesses.
91% of B2B Companies Use Content Marketing

You might be surprised to learn that over nine in 10 of all B2B companies use content marketing to reach their target audience. According to the Content Marketing Institute (CMI), content marketing is used by roughly 91% of all B2B companies.
Do you have your content strategy mapped out? One of the best ways is to use a calendar. Decide what message is important for time of year first, such as budget season and shut down. The decide what other topics are of importance and place those in the month of choice. Now take a look. 
Do you know who you are going to market the content to? Is it going on the website? Social media? Press article? White paper?
Then what? Be sure to use the contacts found in your project reports to stay in the warm sales leads during the evaluation process. For a broader and deeper audience, use our Target Account Sales Intelligence database.
Video Drives 66% More Leads for B2B Companies

Not all content consists of text. While you can certainly use text content to promote your B2B company, as well as its products or services, you shouldn't ignore the value of video. According to research conducted by Aberdeen Group, B2B companies that use video generate 66% more leads each year than their counterparts that don't use video.
72% of Buyers Use Google During Their Purchasing Journey

Another reason why content marketing is important for B2B companies is because many buyers turn to Google during their purchasing journey. A study conducted by Pardot found that 72% of B2B buyers search for content on Google -- the world's most popular search engine -- during the initial stage of their purchasing journey. If your B2B company has a strong and effective content marketing strategy, you'll be able to connect with these buyers and nurture them through your sales cycle and nurturing process.
Nearly Half of All B2B Companies View 3 to 5 Pieces of Content

You might be surprised to learn that nearly half of all B2B buyers view three to five pieces of content on average before their first contact with a sales rep. Using content marketing, you can reach these buyers early in the sales process.
79% of B2B Buyers Share Whitepapers With Coworkers
Finally, research cited by Forbes found that 79% of all B2B buyers share whitepapers with their coworkers. What are whitepapers exactly? Basically, a whitepaper is an authoritative report created by a company that's designed to inform and educate prospective buyers. The purpose of a whitepaper isn't necessarily to sell a product or service. Rather, it's used for educational purposes.