Posted On Monday, January 1, 0001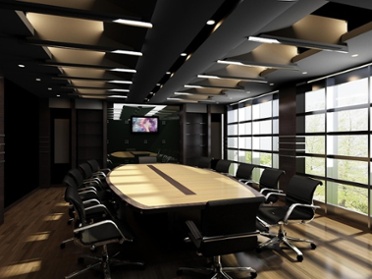 Commercial moving companies are always in high demand. When a company chooses to move or expand, it will seek the services of one of these businesses. But find new B2B sales leads isn't always an easy task. If you reach out to a prospective client too late, you'll miss your window of opportunity. So, how can you generate commercial moving leads that actually yield new sales?
Offer Exceptional Service
You can often grow your business simply by offering exceptional service. Corporate executives and office managers want to hire a relocation company whom they can trust. Therefore, they may ask their professional contacts for recommendations. If you offer exceptional service, past clients and contacts will recommend you. This type of word-of-mouth marketing will go a long ways in attracting new office leads while establishing your company as a leading figure in the commercial moving/relocation industry. Make sure to ask for referrals at the completion of a project too. 
Inbound Marketing
What in the world is inbound marketing? Inbound marketing refers to the process of attracting customers and/or clients indirectly to you. Instead of actively advertising your commercial moving service, you can attract new leads by making your business easy to find. When a client is in need of commercial moving services, they may search for a moving company on the Internet, in the phone book, or through various directories. Make your business visible in these areas to attract new leads.
Lead Reports
Another idea is to purchase reports on commercial moving leads, such as those offered here at Sales Leads. These reports take the burden of trying to find leads off your shoulders, as they contain a long list of prospective clients who are planning an office relocation.
Keep in mind, however, that not all lead reports are made equal. Other providers may resell the same reports over and over, at which point they have little-to-no benefit to commercial moving companies. With Sales Leads' Office Reports, subscribers are emailed fresh reports every two weeks, and we have a limit on how many suppliers recieve the reports.
Pay-Per-Click (PPC) Search Marketing
PPC search marketing involves creating ads that are only displayed when a user searches for one of your specified keywords – and you only pay when a user clicks your ad. Using PPC platforms like Google Adwords and Bing Ads, you can drive tons of targeted traffic to your website or landing page.
The key to a successful PPC campaign, however, lies in your choice of keywords. Assuming you are trying to acquire commercial moving leads, you should bid on relevant keywords like "office moving company," "corporate moving company," "office movers," "office relocation service," "commercial moving company," etc. Anyone who searches for these keywords will likely be interested in your service, making PPC an invaluable marketing tool.